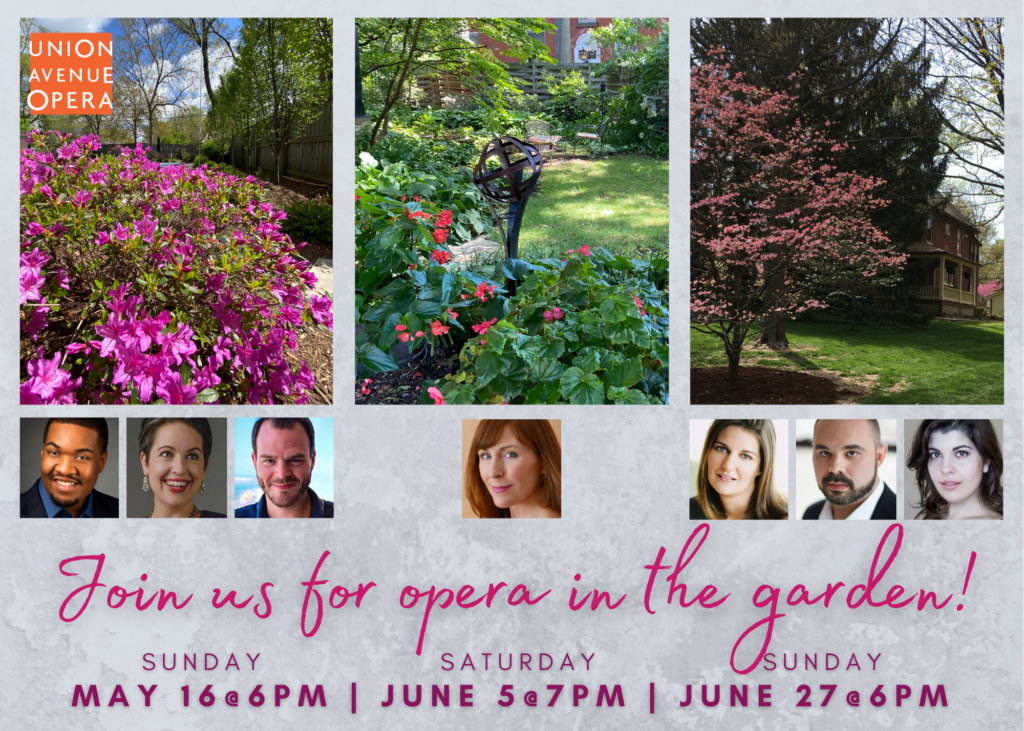 Back by popular demand! Join us this spring as we continue our Garden Concert Series and kick-off our 2021 Festival Season. In anticipation of our upcoming summer season, this series brings classic opera front and center with each concert featuring thrilling operatic performances on May 16, June 5, and June 27.
Seats will be placed according to social distancing guidelines and all attendees will be asked to wear face coverings at all times.

Individual Tickets: $50.00
Patron Tickets: $100.00 
include the best reserved seats and a $50.00 tax-deductible donation to UAO 
As we continue to work from home we are only accepting online registrations for our 2021 Garden Concerts at this time.