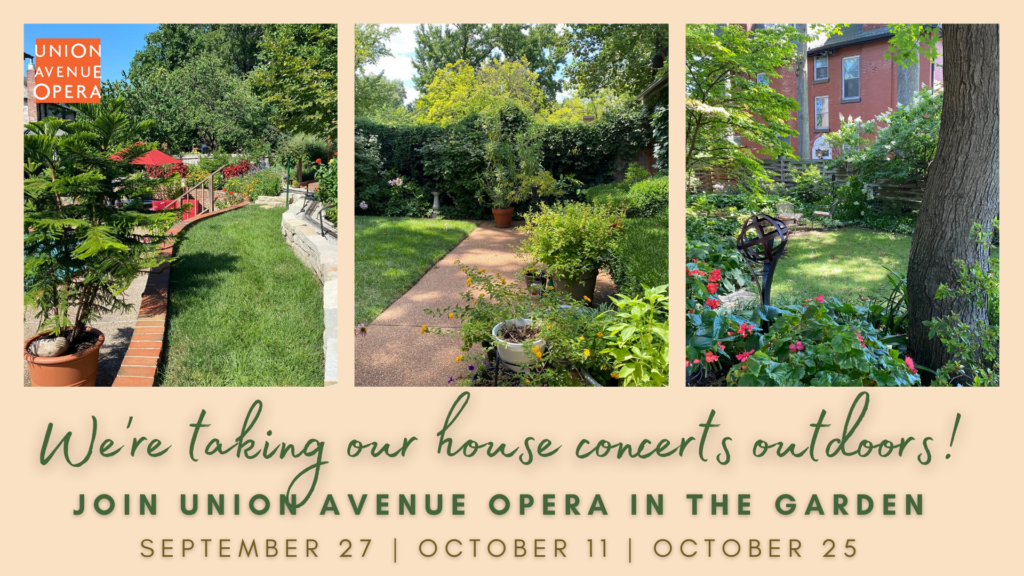 Due to popular demand we've added concerts at 5:00PM
Our exciting House Concerts series returns this fall as we move from the beautiful interiors of these historic homes to their stunning gardens to ensure the safety of our artists and patrons.

Join us on September 27 at the stately University City home of Dr. Richard and Mary Ann Shaw for an afternoon of enchanting musical theatre favorites, art songs, and operatic hits with Debby Lennon. On October 11 we return to the Central West End home of Dr. Tony and Melanie Fathman for a concert featuring familiar songs from the rich African-American Spiritual tradition performed by Rose Fischer and Randell McGee. Our final concert takes place on October 25 at the home of Dr. Kenneth and Marjorie Smith in the Compton Heights neighborhood featuring the husband and wife team of Jacob Lassetter and Karen Kanakis in a showstopping operatic tour de force.
Seats will be placed according to social distancing guidelines and all attendees will be asked to wear face coverings at all times.