FREE Crescendo Recital
Sunday, March 10th at 5:00 p.m.

Union Avenue Opera's University Artist Outreach program, Crescendo, will present a FREE recital on Sunday, March 10, 2019 at 5 p.m. The recital is the culmination for participants in UAO's Crescendo program, a free, hands-on, performance based training program developed to further the education of local artists still young in their careers as they prepare to join the St. Louis art community.
The recital is FREE and open to all ages. It will be held on the Union Avenue Opera stage at 733 North Union Blvd, St. Louis, MO 63108. This is a non-ticketed event. Doors open 4:30 p.m.
---
Discover Crescendo 2019

University Artist Outreach
Union Avenue Opera is pleased to announce the sixth year of Crescendo — a collegiate enrichment program designed for you, the student. This program is free and open to all voice students currently enrolled in an undergraduate program within 60 miles of St. Louis.
Crescendo was designed to provide motivated students the opportunity to hone their craft while working with UAO's esteemed professionals. We believe St. Louis has a lot to offer singers and we want to reach out to local students and make their acquaintance. In addition, participants will compete for scholarships as well as paid positions in UAO's 2019 productions of Bernstein's Candide, Puccini's La bohème, and Tom Cipullo's Glory Denied.* 
Numerous participants of the Crescendo Program have gained employment opportunities  working behind the scenes at Union Avenue Opera. Students were hired to work in the box office, run supertitles, as well as perform in productions, all of which gave them insight to a career in the performing arts.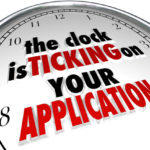 Crescendo will begin in January 2019 and conclude with a public recital on Sunday, March 10. All events will take place at Union Avenue Opera [733 N. Union Blvd, STL 63108].
To take part in this opportunity, interested parties should fill out and return the 2019 Crescendo Application by January 18, 2019.
*More than one absence will result in the participant losing eligibility for scholarship and chorus positions.
---
Experience the 2019 Crescendo Program
Friday, January 18 | Midnight
Application Deadline! Download the application: 2019 Crescendo Application
Saturday, February 2 | 10 am – 1 pm
Crescendo baseline audition – Participants will present two arias/art songs of contrasting languages (program repertoire will be chosen from the student's selections).
Tuesday, February 12 | 7 pm – 9 pm
First Group Master Class — Participants will be assigned vocal coach and piece will be chosen.
Wednesday, February 20 | 7 pm – 9 pm
Diction Master Class — Participants will be divided by language.
Monday, February 25 or Tuesday, February 26 | 7 pm – 10 pm
Acting workshop with Anna Pileggi and Christine Armistead
Saturday, March 2 | 10 am – noon
Elective Class: Movement for Singers or Stage Combat
To be completed by March 5 
Individual coaching sessions with Crescendo staff (at a time and place mutually agreeable to student and coach)
Tuesday, March 5 | 7 pm – 9 pm
Recital Run-through — Participants will have the opportunity to perform their pieces on the Union Avenue Opera stage and receive feedback from all the teachers.
Sunday, March 10 | 5 pm
Public Recital and Scholarship Presentation on the Union Avenue Opera Stage 
---
Meet the 2019 Crescendo Staff
Program Coordinator – Debra Hillabrand
Christine Armistead, Director of Vocal Activities, Washington University
Jon Garrett, Adjunct Professor, Staff Accompanist and Music Director, St. Louis University; Adjunct Professor of Voice, Staff Accompanist and Music Director, Lindenwood University, Adjunct Professor, St. Charles Community College
Sandra Geary, Piano Faculty, Washington University
Martha Hart, Associate Professor of Voice, Webster University
Eric Kuhn
Stella Markou, Director of  Vocal Studies, University of Missouri-St. Louis
Nancy Mayo, Piano Faculty, Webster University
Jennifer Medina
Alice Nelson, Director of the Webster Opera Studio, Webster University
Anna Pileggi, Professor of the Practice in Drama, Washington University
Noël Prince, Voice Faculty, Washington University
Marc Schapman, Director of SIUE Opera Theatre, Southern Illinois University Edwardsville
Scott Schoonover, Artistic Director and Founder, Union Avenue Opera 
Stephanie Tennill, Assistant Professor of Music, Saint Louis University
Questions?
Email Program Coordinator, Debra Hillabrand, at crescendo@unionavenueopera.org
---